This Year Open Day june 21st 2020 see events page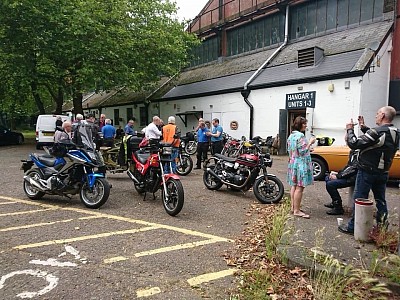 A great day which will be repeated next year
This shall be our second open day, because of the corona virus outbreak this event will not be taking place in June as originally planned, we hope to be able to still go ahead with it, fingers crossed before the end of September.
Why not take a ride out to Essex to our open day at North weald Airfield, our premises is joined to a Battle of Britain Hanger and Airfield, you can see the heinkel bullet holes in the end of our building, our workshop today making Wheel parts that we sell worldwide was once Workshops to work on Hurricane engines.
Free BBQ all day, free hot and cold drinks (non alcoholic) great people, good banter and some lovely bikes to see as well as a couple of our own creations and John's home built drag bike which he used regularly at the pod.
look forward to seeing you on the day
Chris, Emma, John, and the gang
Address
Units 1-3
Hangar 1
Hurricane way
North Weald
Epping Essex
CM16 6AA
07757 120940